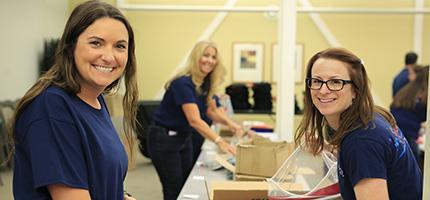 Community involvement is as vital to our identity as is our ability to design and engineer projects. Since 1954, Cupertino Electric (CEI) has helped surrounding communities with volunteer activities and in-kind donations of electrical services. Through a generous matching gift policy, corporate donations and employee-sponsored food drives, CEI contributes thousands of dollars annually to non-profit organizations servicing people in need. Our employee volunteers regularly work with 501(c)(3) organizations that provide foundational services to meet critical needs, such as food and shelter.
If you are seeking a charitable donation or in-kind support, please complete our online request form here.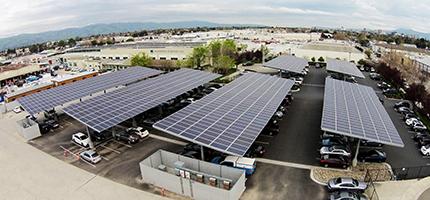 We were "green" before it was a catch phrase. In addition to building some of the nation's largest utility-scale solar plants that produce clean energy, we are dedicated to being an environmentally-responsible business. Our environmental management policy is focused around:
Complying with applicable environmental and legislative regulations
Monitoring and evaluating energy, water and other natural resource consumption
Implementing, monitoring and improving practices that prevent pollution and waste
Constantly iterating to improve our efforts by reviewing and refining environmental objectives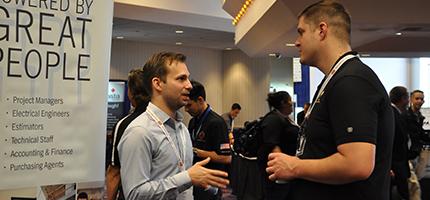 Cupertino Electric is committed to fostering, cultivating and preserving a culture of diversity and inclusion. We encourage our subcontractors and suppliers to foster diverse approaches as well, and regularly work with small, disabled, veteran, disadvantaged and women-owned businesses on projects of all sizes. We actively meet with diverse suppliers during the pre-construction phase of projects to develop a plan to ensure our suppliers provide concrete value to every project. We identify qualified diverse business enterprises that are financially stable and capable of supplying products or services that also meet our specifications, service requirements and competitive pricing levels.
To inquire about becoming a diverse supplier or to receive a qualification packet, please contact our Supplier Diversity team at supplier_diversity@cei.com.
Read about our diversity program.