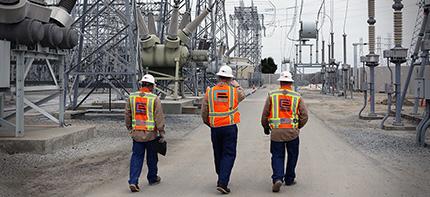 Because we understand the importance of a professional approach at all times when serving as a virtual extension of a utility company, we provide highly-skilled linemen who do great work and are respectful to others. For more than 60 years, CEI has been the preferred electrical design and construction partner of corporations, institutions and utility companies due to our transparent and collaborative approach that promotes accountability.
Our project management team's stellar communication and customer-service skills on any utility, transmission or distribution project ensure that issues are identified and resolved early in the construction process. Most importantly, we conduct our operations with the utmost regard for the safety of our employees, the public and the environment.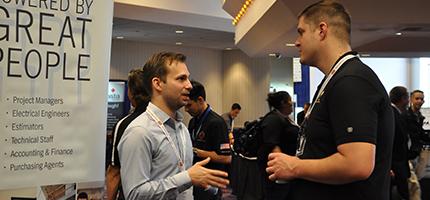 Cupertino Electric is committed to fostering, cultivating and preserving a culture of diversity and inclusion. We encourage our subcontractors and suppliers to foster diverse approaches as well, and regularly work with small, disabled, veteran, disadvantaged and women-owned businesses on projects of all sizes. We actively meet with diverse suppliers during the pre-construction phase of projects to develop a plan to ensure our suppliers provide concrete value to every project. We identify qualified diverse business enterprises that are financially stable and capable of supplying products or services that also meet our specifications, service requirements and competitive pricing levels.
To inquire about becoming a diverse supplier or to receive a qualification packet, please contact our Supplier Diversity team at supplier_diversity@cei.com.
GOLD SHOVEL STANDARD CERTIFIED
The Gold Shovel Standard is a first-of-its kind excavation safety program designed to reduce dig-ins and protect PG&E's underground gas and electric system. Contractors who wish to excavate or subcontract out excavation work for PG&E obtain Gold Shovel Standard Certification by making a commitment to safe digging practices in accordance with the California "One Call Law" (California Government Code 4216) and the Common Ground Alliance best practices for excavation.
To view CEI's Gold Shovel Standard certification, please visit https://app.goldshovelstandard.com/Public/TKO7xEuH8wvgrN14GB.