When building a solar energy plant, keep an eye out for the giant rats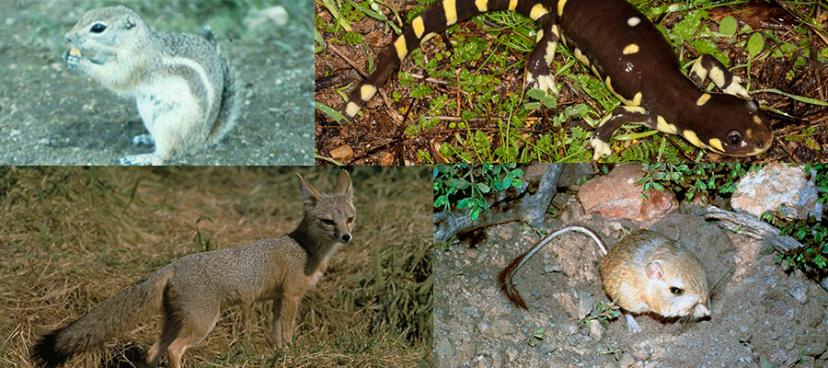 Relocating giant kangaroo rats to new burrows, avoiding the newborn litter of the San Joaquin kit foxes and keeping a 50-foot buffer zone around the California tiger salamander habitat—especially during times of high humidity and rainfall—sound more like operating guidelines at a zoo, rather than pre-construction requirements on a large-scale solar energy project.

But, these are just a few of the carefully laid out precautions the United States Fish and Wildlife Service (USFWS) require at the 130 megawatt Panoche Valley solar array near Coalinga, California.

Construction's impact on the environment—including flora, fauna and archeological artifacts—is serious business on construction sites today, and for good reason. The Panoche project alone has four species that are either listed or proposed as endangered under the Endangered Species Act (ESA).

In most cases, the amount of planning and precaution on construction job sites is directly related to their size and scale. Because of this, some of the most intensive environmental preparations we undertake at Cupertino Electric, Inc. (CEI)involve solar energy projects. Most solar sites are built in desolate places with hundreds of acres or sprawling square miles of land. Due to the remote solar locations, wildlife is usually abundant in these areas.

Every solar site has its own unique ecological challenges. For example, the Copper Mountain Solar projects near Boulder City, Nevada—some of the largest in the United States—are located in the native range of the endangered desert tortoise. Millions of dollars were spent by the project's developer to mitigate the impact construction would have, not just on the individual tortoises, but on their future reproductive viability.

While Panoche Valley isn't as large as Copper Mountain, it is more complicated in terms of mitigating damage to wildlife, thanks to the number of species that are potentially affected.

"The federal guidelines for handling the displacement of theses animals are strict and can cause significant delays to projects," Director of Construction at Cupertino Electric Tim Jensen says. "But, we know wildlife conservation is important and we take these delays into consideration when we bid a job."

While building impressive construction projects is important, making sure those projects fit into the landscape—and environment—where they're built is also important. That's why we approach each project uniquely to examine the particular challenges and opportunities faced at the start—even if it means setting aside protected space for a nesting kangaroo rat to have its babies.