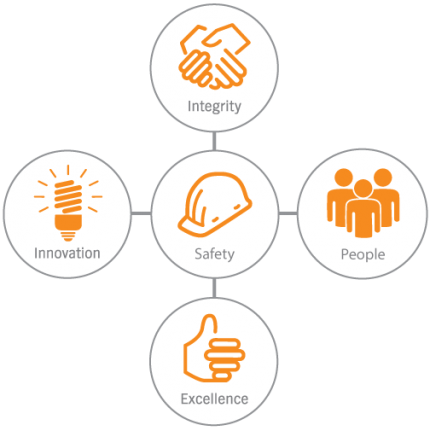 Safety - We value the safety and well-being of our people, our customers and the communities in which we work.
Integrity - We deliver on our word. We are an honest, trustworthy and dependable partner.
Innovation - We delight in new ideas and offer our partners innovative, imaginative and flexible solutions to meet their challenges.
Excellence - We strive for excellence in the solutions, services and results that we deliver to help customers realize their vision.
People - We believe our employees make our success possible and encourage them to bring their creativity, passion and commitment to everything they do.
We're here to make the client's mission possible. We're committed to exploring the most powerful, inventive idea or solution - even if at first it seems crazy. Our clients know they can be confident in us; they know without a doubt, we'll deliver.
John Boncher, President & CEO