In 2010, an energy-efficient data center designed by Cupertino Electric was recognized with a Department of Energy "Green IT" grant for reducing typical data center energy consumption by 40 percent and reducing the energy needed to cool the data center to only one percent.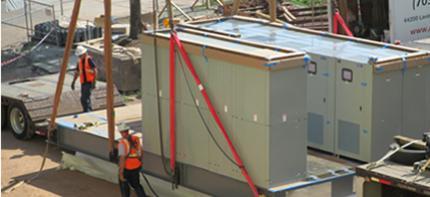 Our prefabricated modular power distribution systems can be rapidly deployed in a data center setting without sacrificing the quality, performance or cost of a traditional data center. Our modular option combines the best in data center design and scalability, with the predictability and performance of a manufactured solution.

We've designed and built data center infrastructure for decades for some of the largest operators in the industry, including search engine and social media companies, co-location providers and cloud service hosts. We can prefabricate data center components and integrate mechanical and electrical equipment on skids in the factory wherever possible to minimize risk, maximize installation rates and drive project success. To date, the CEI modular team has shipped more than 300 modular assemblies, which are mainly electrical skid-based, but have also included mechanical plants and modular whitespace.