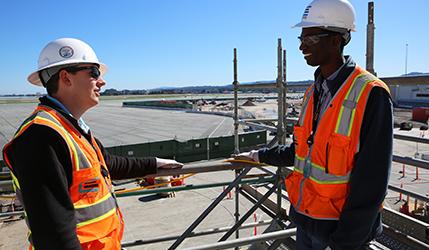 Our people are driven, energetic professionals with expertise in a variety of areas: engineering, estimating, construction management, accounting and finance, human resources, information technology, marketing and legal. Our union linemen and field electricians, foremen and superintendents are hired in partnership with the International Brotherhood of Electrical Workers (IBEW).
Headquartered in San Jose, California, we have satellite offices in San Francisco, Southern California, Wisconsin and Arizona, plus several major project sites across the country.
Applying for a Project Engineer role? Click here to see a video about what it takes and what it's like to work at CEI.