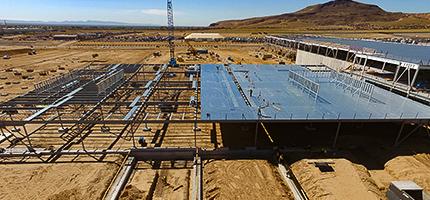 A Premiere Data Center Builder
Cupertino Electric, Inc. (CEI) builds mission-critical data centers throughout the U.S. to ensure crucial information accessed by millions of people is always available and secure. For two decades, CEI has designed, installed and commissioned more than 7.7 million square feet of data center space totaling $1.5 billion worth of electrical systems, not including several million of square feet currently under contract.
In fact, we've helped pioneer the data center industry right along with some of our biggest customers. Our proven ability to consistently design reliable, cost-effective and energyefficient data centers, has kept CEI in constant demand by market-leading companies, many of whom return to us as repeat customers. We are equally adept at working on new installations, and modifying or adding to the capacity of "live" data centers. For the latter, we ensure uninterrupted service and minimize customer inconvenience.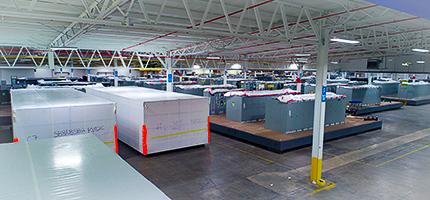 Modular solutions by CEI anticipate and solve ongoing problems for data center operators. Our proven, factory-built and tested data center infrastructure products bring deployments online faster, more reliably, and with less risk than conventional methods.
Whether it's a fully integrated, configured-to-order solution or a singular white space, cooling or power module, our high-quality CEI Modular products give Edge, Colo and Enterprise customers the flexibility to choose what they need, when they need it. Drawing on 65 years of construction experience, our modular solutions team designs, integrates, deploys and commissions complete data centers—or anything in between.
With solutions deployed by some of the largest operators in the industry—including search engine and social media companies, co-location providers and cloud service hosts—CEI Modular is a comprehensive modular and manufacturing partner. To date, the CEI Modular division has deployed nearly 1,550 data center modules totaling 1.3 GW of capacity.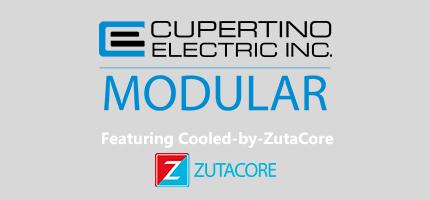 As high-performance computing cooling demands increase and air solutions reach their limit, operators are struggling with effective cooling solutions that do not involve water, which could lead to risk of IT meltdown. By incorporating ZutaCore's direct-on-chip, two-phase, waterless liquid cooling solution into its modular data center designs, CEI Modular is revolutionizing the data center. With the HyperCool2TM inside, CEI Modular is shrinking the data center footprint up to 40 percent, simplifying design, streamlining installation and densifying computing. ZutaCore's liquid cooling solution is the latest technology in CEI Modular's portfolio of modular data center designs. To learn more about ZutaCore technology, visit www.zutacore.com.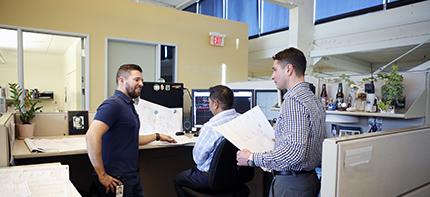 In 2010, an energy-efficient data center designed by Cupertino Electric was recognized with a U.S. Department of Energy "Green IT" grant for reducing typical data center energy consumption by 40 percent and reducing the energy needed to cool the data center to only one percent.