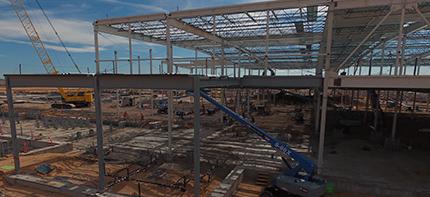 A Premiere Data Center Builder
Cupertino Electric, Inc. (CEI) builds mission-critical data centers throughout the U.S. to ensure crucial information accessed by millions of people is always available and secure. For two decades, CEI has designed, installed and commissioned more than 7.7 million square feet of data center space, not including several million of square feet currently under contract.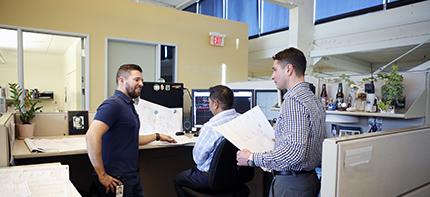 In 2010, an energy-efficient data center designed by Cupertino Electric was recognized with a Department of Energy "Green IT" grant for reducing typical data center energy consumption by 40 percent and reducing the energy needed to cool the data center to only one percent.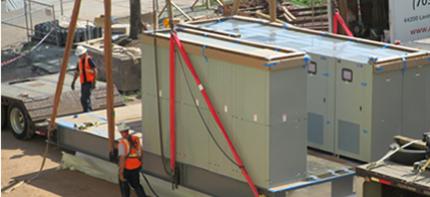 The Modular Division of CEI designs, produces, and deploys pre-constructed electrical infrastructure products to support mission-critical requirements in various industries, including data center, utility, and renewable and energy storage.
In the data center space, our pre-fabricated modular data centers offer all of the performance and reliability of a stick-built data center, at a comparable price and with a shorter installation time. Depending on redundancy levels and options, the price of a CEI modular data center is typically between $6,000 and $8,000 per critical kW and can be delivered in as little as 20 weeks. The CEI modular product is built and shipped as a complete solution to be installed quickly for maximum speed, quality and performance. In fact, CEI has a track-record of delivering up to 7.5 MW of data center components in roughly two weeks' time (16 days).
Our modular project experience includes work for some of the largest operators in the industry, including search engine and social media companies, co-location providers and cloud service hosts. We can pre-fabricate data center components and integrate mechanical and electrical equipment on skids in a factory to minimize risk, maximize installation rates and drive project success. To date, CEI has deployed nearly 300 data center modules totaling 145 MW of capacity.