Cupertino Electric Gives College Students Real-World Construction Industry Experience at National Competition
Tuesday, February 7, 2017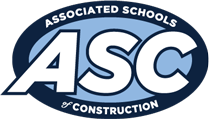 ASC Competition Pairs Students with Industry Leaders During Intense, Academic Test of Endurance
SPARKS, Nev. — February 7, 2017 — Electrical engineering and construction leader Cupertino Electric Inc. today announced key sponsorship of the 2017 Associated Schools of Construction (ASC) Student Competition, a national event giving college students the chance to experience what it's like to work in the construction industry over an immersive, three-day period. In its thirtieth year, the competition runs from February 8 through 11, 2017 in Sparks, Nevada, and draws more than 1,200 students with an interest in construction and engineering from across the United States.
During the multi-day competition, students combine estimating and scheduling knowledge, along with communication and coordination skills to tackle a mock scenario on the topic of their choosing: civil, commercial, design/build, electrical, mechanical, virtual design and sustainability, among others. As the founding electrical problem sponsor, Cupertino Electric will be offering students a scenario that contains several electrical challenges to illustrate the typical hurdles faced by a team working on a massive, multi-year project.
"As projects become more complex and the role of electrical contracting becomes more sophisticated as a result, we're honored to offer college students real-world examples that can get them excited about a future in the construction industry," said Kathy Abbott, university relations manager for Cupertino Electric. "We feel that it's important to provide students with a realistic and compelling view the construction industry, while also providing a positive environment that fosters learning and growth."
About the Associated Students of Construction Competition
Any student of an ASC-affiliated school can participate in the competition. Student teams are judged on their work and presentation by industry experts and the top three teams, along with some individuals, are rewarded with cash and prizes for their efforts.
Student teams participating in the 2017 electrical problem represent Arizona State University; Auburn University; California Polytechnic State University, San Luis Obispo; California State University, Chico; California State University, Long Beach; California State University, Sacramento; Milwaukee School of Engineering; Oregon State University; San Diego State University; and University of Cincinnati.
About Cupertino Electric, Inc.
Cupertino Electric, Inc. (CEI) is a private electrical engineering and construction company headquartered in San Jose, California that has been delivering power and possibilities for more than 60 years. CEI is one of the largest specialty contractors in the U.S. and the largest solar engineering, procurement and construction (EPC) contractor in California. CEI designs, procures, constructs, installs, commissions and maintains complex electrical systems for commercial, renewable, utility and data center customers. For more information, visit www.cei.com.
###
Contacts:
Joel Ede (408) 808-7641 or joel_ede@cei.com
Autumn Casadonte (408) 808-8034 or autumn_casadonte@cei.com