Cupertino Electric Named Top Electrical Contractor In San Francisco Bay Area, Earns Coveted Industry Awards
Tuesday, February 16, 2016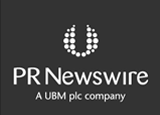 SAN JOSE, Calif., Feb. 16, 2016 /PRNewswire/ -- Electrical engineering and construction leader Cupertino Electric, Inc. (www.cei.com) topped the Silicon Valley Business Journal and San Francisco Business Times' lists of largest 2015 electrical contractors in Silicon Valley and San Francisco, respectively, continuing a trend of market domination in the Bay Area. The first-place rankings came on the heels of multiple project awards in late 2015 from Engineering News-Record for exceptional construction projects built in Northern California and Nevada.
About Silicon Valley Business Journal Ranking
In the Jan. 15, 2016 issue of the Silicon Valley Business Journal, Cupertino Electric ranked as the South Bay's largest electrical contractor, employing 1,120 of the 1,900 members of the International Brotherhood of Electrical Workers Local 332 in Silicon Valley and 1,200 additional electricians from locals across the United States. Key notable Bay Area projects that contributed to the company's ranking include the Centerra Apartments in San Jose, Facebook Solar in Menlo Park and Terminal Three at San Francisco International Airport.
"We are honored to employ the largest number of skilled men and women in the IBEW in the San Francisco Bay Area," said John Boncher, president and chief executive officer of Cupertino Electric, Inc. "In boom times like we're experiencing today, our biggest issue related to construction in the Bay Area is that we're at full employment. While the industry recognition is great, we're most proud of having great people on staff who help us build great projects with great partners."
About San Francisco Business Times' Ranking
In the Nov. 3, 2015 issue of the San Francisco Business Times, Cupertino Electric was ranked the largest electrical contractor in the Bay Area, based on 2014 local area revenue. The impressive numbers are thanks in large part to an influx of high-rise commercial projects in the city of San Francisco proper, spurred on by successful social media and tech companies expanding from the South Bay. Cupertino Electric's work in San Francisco is almost exclusively commercial and included impressive 2015 projects such as the San Francisco Museum of Modern Art, Lumina by Tishman Speyer and the latest SF offices of Salesforce.com and LinkedIn.
"Building on our prolific 2015, we're breaking ground on several large projects slated to begin this year that will help define San Francisco's skyline," says Adam Spillane, vice president of operations for Cupertino Electric's San Francisco Division. "It's a very exciting time for Bay Area construction, and we are poised to continue serving our customer's needs in 2016."
About the Engineering News-Record Project Awards
In November 2015, Engineering News-Record announced awards for three of Cupertino Electric's 2015 projects in the Northern California and Southwest regions. In the Southwest, the 250 megawatt Copper Mountain Solar 3 project in Boulder City, Nevada was recognized with a merit award in the energy/industrial category. For the Northern California region, ENR awarded the San Jose-based Rotary PlayGarden focused on accessibility with best landscape project and the energy-efficient, fast-track Mission Hall Global Health and Clinical Sciences Building received a merit award for office/retail space.
About Cupertino Electric, Inc.
Cupertino Electric, Inc. (CEI) is a private electrical engineering and construction company headquartered in San Jose, Calif. that has been delivering power and possibilities to cutting-edge clients for more than 60 years. Cupertino is one of the largest specialty contractors in the U.S. and the largest EPC solar company in California. CEI designs, procures, constructs, installs, commissions and maintains complex electrical systems for commercial clients in a variety of industries, including renewable, utility and data center. For more information, visit www.cei.com.
Contact:
Joel Ede
(408) 808-7641
joel_ede@cei.com